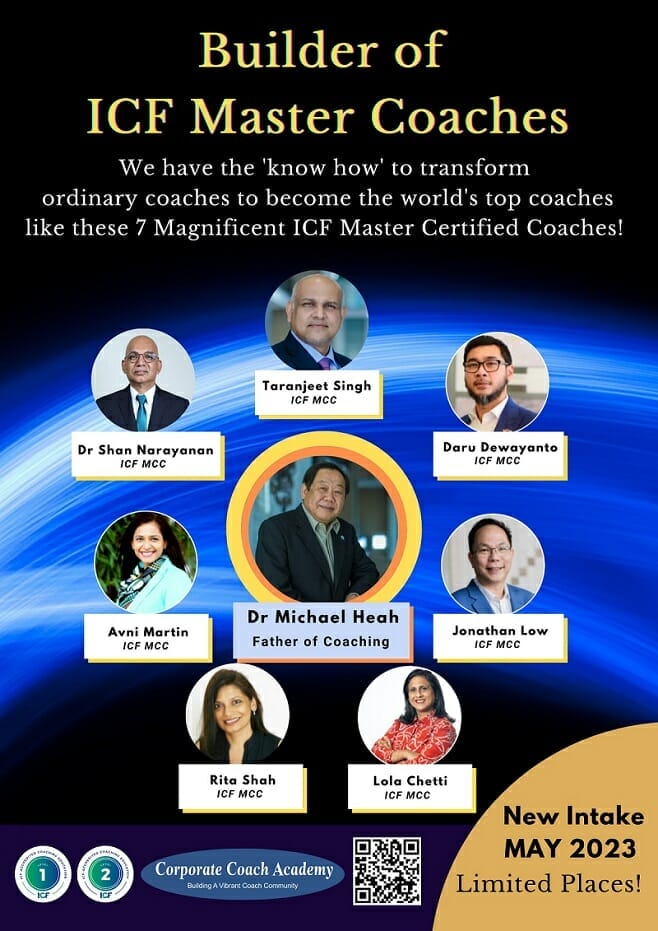 Start Date

05/29/2023

Start Time

09:00 AM

End Date

08/09/2023

End Time

05:00 PM

Location

Virtual
More and more newly minted coaches are entering into the marketplace, rendering current coaches to lose their differentiation.   There's nothing special anymore about what you have as they too have the same skills and credentials like many of you. 
Coaches therefore need to differentiate and up their coaching skills and credentials to mastery level in order to get noticed, deliver bigger results and fetch a higher premium to make their coaching career worthwhile. 
Here's an opportunity for you to elevate your coaching skills to mastery level and be personally coach-mentored by Dr Michael, the Father of Coaching.
Module 1 & 2 : Mastery and Situation Coaching – May 29th– 31st
Module 3 : Appreciative Coaching – Jun 26th– 28th
Module 4 : Purposeful Coaching – Aug 7th– 9th 
Email us now for more details.  Or call +603-62054488