We are recognized as the best coaching school in Malaysia, Singapore, Indonesia, Thailand, Vietnam, Philippines and many parts of the world that offers ICF coaching programs here.
The leading coaching school in Malaysia as well for the many coaching awards we won for taking the lead in the many coaching initiatives to benefit the community.
Our ICF coaching programs in Malaysia  are also available to other parts of the world: 
Certified Associate Coach Certification (CAC)
Certified Professional Coach Certification (CPC)
Certified Master Coach Certification (CMC)
Recognized by ICF Malaysia as the biggest generator of ICF coaches in Malaysia and the region.
Our Coaching Philosophy

Anyone with a passion to see people grow can be a coach.
Good character and skills are the 2 most important success factors that make good coaches.
Raising people's self-awareness is the single most important skill a coach needs to have.
Versatility to coach anyone in any situation defines the coach's capabilities.
Coaches are successful when they stay relevant and competitive when they are in life-long learning.
Many Ways To Become A Global Certified Coach
You can join our ICF-ACTP accredited global class coach training programs anytime you want
There are 3 choices of coach learning plans you can choose from to cater to all your needs
You can sign up for a full coaching or a coach and mentoring program in Malaysia from any part of the world
Be A Part Of Our Success
Proudly Trained More Than 14,000 Leaders Throughout the World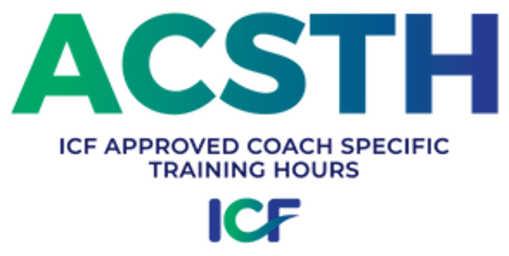 Anglene Matilda Theseira
Executive Director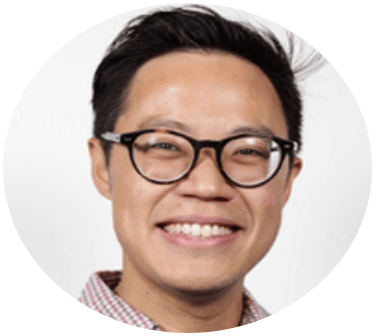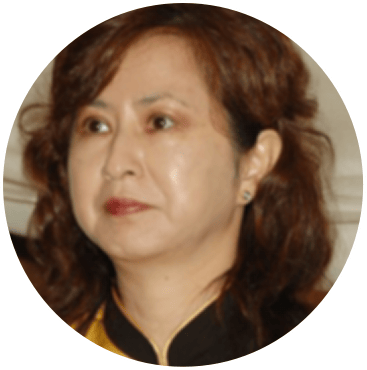 Josephine Ong, ICF PCC
Marketing Director
Angelin Loo
Program Support Director
Coach Facilitators

Dr Michael Heah
CEO & Founder, ICF MCC
Well-regarded as the 'Father of Coaching' and 'Sifu ('Master') in Coaching' in Asia, Michael pioneered and uplifted the standard of professional coaching with the bringing in of the ICF brand of Coaching to Malaysia, and has led its growth for the last 2 decades. His many highly acclaimed credentials include: <ul type="disc"> <li>Master Certified Coach credential from the International Coach Federation (ICF), the world's Gold standard in Coaching</li> <li>Master Coach Trainer for International Coach Academy</li> <li>Master Trainer for the Ministry of Tourism, Malaysia</li> <li>Adjunct Professor for University Utara, Malaysia</li> <li>Recipient of many coaching awards, such as the prestigious Brand Laureate's 'Icon Coach Leadership Award' and the '100 Global Leaders' Award</li> <li>Writer and Author of 4 Coaching Books i.e. Dialogue with the Coach, Dialogue with the Executive Coach, Dialogue with the Life Coach, and Dialogue with the Sales Coach</li> <li>Malaysia Representative Consultant for APEC in tourism and economic development</li> <li>Tourism Consultant to European Union and Vietnam National Administration of Tourism</li> <li>Founder and 1st President of International Coach Federation, Malaysia Chapter</li> <li>Blog writer of the "Stories That Coach" website</li> <li>Executive Director and Head of Retail in the largest tourism and hospitality organization in Malaysia</li> <li>Managing Director of the Reliance College and Ideal Malaysia, Malaysia's first homegrown travel franchise.</li> </ul>
SUSAN brings with her a wealth of over 25 years of experience from various local conglomerates, multinational and international industries such as manufacturing, banking, property development and advertising. In her last role as the Director of People Development, Susan has valuable hands-on knowledge in building human resources infrastructures as well as expertise in directing HR functions such as recruitment, compensation & benefits, employee & industrial relations and training. Susan also plays a key role in providing human resource consultancy service to assist SME businesses in establishing, managing and aligning HR with business strategies. Working and partnering with senior management teams and across all levels of staff, where her contributions are highly visible, Susan has contributed to the success of managing change and transition during the merger exercise with one of the largest local banks in Malaysia. As an ICF (International Coach Federation) Professional Certified Coach and Certified Professional Coach, Susan who has clocked in over a thousand hours, embarks on a journey to enrich, share and exchange experiences with individuals to gain self-clarity, self-awareness and improve their personal resilience; towards managing and advancing in their personal & professional objectives. She actively coaches and inspires individuals to bridge performance gaps, enhance leadership competencies & capabilities and groom executives/managers to the next higher level. With her high skilled forte in people management, Susan had represented Malaysia as a Senior Consultant with a global outplacement/consultancy firm and coached individuals who had experienced job loss. She is also a mentor coach to coach-certification students, guiding and supporting them to be global coaches. Susan is the Immediate Past President and Honorary Member of the Malaysian Association of Certified Coaches. As a Coach-Facilitator as well as Certified Professional Trainer for the Ministry of Tourism, she has also imparted her experiential learning to participants from industries such as education, hospitality, retail, travel, food & beverage, with great 'take-home' value. Susan's life mission and passion is to enrich, share and exchange experiences with individuals who aspire to make positive changes and achieve greatness in their personal and professional life. With her humility and passion in people, Susan is a natural leader and role model in forging teamwork, partnership and inspiring people with ease. Her coaching specialties: Executive Growth, Leadership Development, Career Transition and Organizational Capabilities. Besides Malaysia, she has imparted her experiences across countries like Indonesia, Thailand, Vietnam, Hong Kong, Shanghai and Philippines.
Helen brings with her a wealth of experience of over 35 years in various business operational areas and industries. She has worked with all levels in local organizations and multinationals various industries including education and financial industries. Helen has extensive hands-on experience in human resources, strategic planning, customer servicing, operations and organizational administration. She has worked with dynamic teams to set up policies, structures, systems and processes for the various areas in both established and new businesses. She is instrumental in establishing and implementing changes with visible results for the people and organizations she worked with. As part of senior management teams, Helen also brings with her extensive exposure in corporate strategic business areas, decision making and executive coaching. Helen's career background and achievements indicates a flexible and adaptable individual. With a colorful spectrum of career and life experiences and exposures, she is accustomed to the challenges and stresses faced by individuals, at work and in life. Helen has taken the step to move from the corporate career to be a full-time professional coach to pursue her passion in helping and inspiring people. She aspires to coach individuals to be empowered to make positive changes and holistics decisions in their lives to achieve their goals in fulfilling ways, at work and in life. <strong>Professional Associations & Qualifications</strong> <strong>Coaching Qualifications</strong> <ul> <li>Certified Mastery Coach (ICF Approved), Corporate Coach Academy</li> <li>Professional Certified Coach (PCC), International Coach Federation</li> <li>Certificate in Coaching Essentials (Meta-Coach System), The International Society of Neuro-Semantic ISNS (The Living Dynamic Circle)</li> </ul> <strong>Others</strong> <ul> <li>Master Practitioner - Mastering the Rockefeller Habits (Gazelles Growth Institute)</li> <li>Certified NLP Practitioner - Approved training by The American Board of NLP (Ashton Training & Coaching)</li> <li>Master Practitioner for NLP by the American Board of NLP (Approved Training by Ashton Training & Coaching)</li> <li>Master Practitioner for Time Therapy by Time Line Therapy Association (Approved Training by Ashton Training & Coaching)</li> <li>Master Practitioner for Hypnotherapy by the American Board of Hypnotherapy (Approved Training by Ashton Training & Coaching)</li> <li>NLP Practitioner, Neuro-Semantics ISNS (The Living Dynamics Circle)</li> <li>Certified Practitioner of Hypnotherapy – Recognition by the American Board of Hypnotherapy (Ashton Training & Coaching)</li> <li>Certified Practitioner of Time Line Therapy – Recognition by Time Line Therapy Association (Ashton Training & Coaching)</li> <li>Certified Behavioral Consultant - DISC Personality System (The Institute for Motivational Living, Inc)</li> <li>Fully qualified and accredited administrator of the Myers-Briggs Type Indicator (MBTI) for Step I and Step II (Asianic Psychologists Press)</li> <li>Cambridge-SMG Training Award (SMG Training Systems and University of Cambridge)</li> <li>Certificate in Strategic HR Transformation and Organisation Development, Penn State University</li> <li>Diploma in Business Studies, Institute of Commercial Management, UK.</li> </ul>
<span style="font-weight: 400;">Ashley is a Credentialed ICF Professional Coach (PCC) who has facilitated several dozen workshops related to leadership development, building one's mindfulness & EQ in the corporate environment, developing individual & team trust and building leadership coaching skills. </span> <span style="font-weight: 400;">She is a trainer and coach mentor for the Corporate Coach Academy in Kuala Lumpur. In addition, she is a certified assessor in the Harrison Assessments, EQi 2.0®, the Reina Trust Building® Consultancy, Adaptive Mindset for Resiliency tools and is a certified Solution Focused Coach Practitioner. </span> <span style="font-weight: 400;">She incorporates mindfulness and uses her certification with the Himalayan International Institute of Yoga Science & Philosophy and it's Yoga Teacher Training Program in her practical work, facilitating individuals and teams in their transformation in a holistic and authentic way.</span> <span style="font-weight: 400;">With 15 years' experience as a multimedia designer and project manager, prior to her coaching career, Ashley has the capability to fully understand the complexities of technical processes, management of teams, budgets, project time-lines and working directly with clients in a variety of industries. She has knowledge of corporate culture, relationship dynamics and understanding systems.</span> <span style="font-weight: 400;">Ashley is American, holds a USA university degree and her career spans the USA, various countries in Europe and Asia. With her global perspective and experience, Ashley is able to understand the dynamics and needs of a multi-cultural environment.</span> <span style="font-weight: 400;">Ashley has a strength in motivating, empowering and challenging her clients and believes in bringing the best out of every individual, for sustainable transformation.</span> <span style="font-weight: 400;">Ashley cultivates making a difference for leaders who want to: </span> <ul> <li style="font-weight: 400;" aria-level="1"><span style="font-weight: 400;">Develop leadership skills for more effectiveness and agility; </span></li> <li style="font-weight: 400;" aria-level="1"><span style="font-weight: 400;">Develop their self-awareness, emotional intelligence and purpose; </span></li> <li style="font-weight: 400;" aria-level="1"><span style="font-weight: 400;">Strengthen relationships, communication skills, feedback giving and conflict management; </span></li> <li style="font-weight: 400;" aria-level="1"><span style="font-weight: 400;">Advocate self-awareness by recognizing strengths, opportunities and behaviors that impact self-confidence and those around you. </span></li> </ul> <span style="font-weight: 400;">Ashley holds a Bachelor of Fine Arts: Graphic Design, Visual Communication, The University of Kansas. </span>
Yee Eng is an experienced Leadership Coach who holds ICF Associate Certified Coach (ACC) and has coached emerging leaders who are eager for change and growth for more than half a decade. This includes start-up founders, leaders from SMEs and key talent from Fortune 500 companies. Her mission is to help them to become their true best self by holding conversations that brings clarity, confidence, and courage. She is one of the recipients for 101 Most Fabulous Global Coaching Leader in 2020 by World HRD. Currently, Yee Eng is the founder of Y Coaching Academy Pte Ltd in Singapore, which focuses on emerging leadership. She also serves as a Leadership Fellow Coach at Better Up Inc, Associate Professional Coach at SkilFi and Corporate Coach Academy. Yee Eng's work experience before she started her coaching venture involves consulting the United Nations Development Programme (UNDP) Global Shared Service Centre (GSCC) on recruitment and training. Prior to it, she was spearheading the business and organisational development efforts for Teach For Malaysia, a member of global education network, Teach For All. Since 2014, Yee Eng has acted as leadership coach to organisations undergoing mergers, rapid growths, direction and leadership changes to develop their talent in multiple industries globally. She is known for making a difference for leaders who want to: <ul> <li>Deepen their self-awareness and establish strong personal branding</li> <li>Accelerate their careers to becoming leaders in the organizations</li> <li>Grow their leadership to better empathize and influence their people</li> <li>Attain work-life balance while still performing at their best</li> </ul> Yee Eng is a Certified DISC Behavioural Consultant. She holds a BSc (Hons) Mathematics, Operational Research, Statistics and Economics (MORSE). On the side, Yee Eng is a speaker, marketeer, social change enthusiast, dancer and mother of 2 kids. She can speak English, Mandarin, Cantonese and Malay too.
Nurleli is a well-known Corporate and Executive Leadership Coach and Advisor. She is also a coach-facilitator and public speaker. She has a longtime span of over 20 years practitioner experience as senior management in the Banking and Service industry in various areas of business including Sales & Distribution, PMO and Process Improvement, Service Quality and Contact Center, Human Resources and Learning. Her rich international and local field experience set a solid foundation for her work as Coach and Practical Consultant in navigating clients to reach their goals through comprehensive management solution in the area of business performance, process quality, customer experience, leadership development and corporate culture building. As an Associate Professional and Mentor Coach, she is working hand-in-hand with <em><i>Corporate Coach Academy</i></em> - A World Class Brand and Award-Winning Coaching School – which is attributing to her 2,000 hours plus of coaching sessions in the last 5 years.
Abdul Rahman Ramli
ICF ACC
Rahman is an Associate Certified Coach (ACC), credentialed by the world-renowned coach organisation, the International Coach Federation (ICF). He is also a Certified Professional Coach (CPC) with Corporate Coach Academy, the leading coaching school in this region, whose coach-learning curriculum and methodology are in full compliance with the standards of the ICF. He brings with him a wealth of knowledge and experience, having worked for more than 30 years at senior management and other levels, first in a large government organization, and subsequently in two other notable corporations. Among the major areas he has been involved in are learning and development, quality management, automotive service management, motor vehicle inspection, and property management. Rahman is most passionate about people development, and is always enthusiastic at helping others uncover and develop themselves to their full potential. He contributed avidly in this area when he led the Learning and Development function in a leading multinational automotive company, and later the Management Development function in its parent company. He was involved in areas including leadership development, management competencies, communication, quality management, sales, and after-sales service. Rahman currently focuses on leadership growth and development, coaching and helping leaders adopt a coaching style to their work environment. He also helps student coaches in their certification process by training, coaching, and mentoring them, also guiding and supporting them to be certified coaches themselves. He holds a Master Degree in Industrial/Organizational Psychology, and a Bachelor Degree in Mechanical Engineering, specialising in Industrial Engineering. Currently he is also the President of the Malaysian Association of Certified Coaches (MACC). In Toastmaster, Rahman is a Competent Communicator (CC), and Competent Leader (CL).
Student Reviews
What Our Students Say
Last week, I completed my #coaching programme. I'm now a Certified Professional Coach!
The journey this programme took me through has been life-changing Although I was reluctant to take up coaching initially, it opened doors for curiosity and self-awareness in a big way. It helped me get past the barriers of self-doubt that we often create in our minds – both in our professional and personal lives.
I owe a lot to Coach Michael Heah ICF MCC for his wisdom and guidance. He taught me to simplify my thought process and focus on weighing out the problem before rushing into it. He and team did a great job of encouraging me throughout the entire programme. They pushed me tot set the bar high and keep as it so that I learn to look at issues from unconventional angles.
Coaching has given me the confidence to approach problem-solving with a better attitude. Most of us go through a burnout when we are stretched beyond the limit. Sometimes it derails our business operations and our peace of mind instead of offering a detour.
Coaching has helped me gain valuable skills which I hope to apply in building our leadership development business at CnetG Asia as well as managing my team at Propay Partners. I'm always thankful for the opportunity of continuous learning!
Forward march!
Manish Mehta
Our Corporate Clients