Articles by Dr. Michael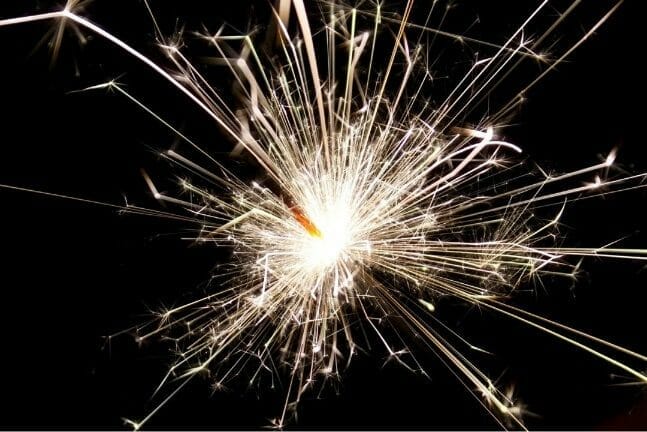 We are now a year into the Covid-19 pandemic and many of us have been affected in one way or another. Perhaps it is also
Read More »
Articles by Coaches

In 2009, I was going through career crossroads with two attractive opportunities, and I needed professional help to make my decision. I explored different support
Read More »
I work with families who have children with special needs. Every child is special. Every parent has a dream for their child. This is respected.
Read More »
"We can't control the winds, but we can learn to direct the sails."   We are living in an unpredictable world. We are faced every
Read More »
At the heart of a great coach, which I am striving to be, is to have a big heart with no attachment to being right.
Read More »
Emotional Intelligence or EI has been receiving a lot of attention in the corporate world in the areas of leadership, teamwork & collaboration, but what
Read More »
Do you need a compelling reason to pursue coaching? Well, there must something that makes you want to do it. It may be because (a)
Read More »
Case Studies

Dominic is an enthusiastic and aspiring Agency Manager with XYZ Insurance for the past 15 years. He has been managing a team of about 5
Read More »
Written by: HEMALATHA BALA SUBRAMANIAM (Athena) My Background: The Coaching journey for me from CAC to CPC has been a deeply reflective one; from a casual role to a professional role and the progress in this journey has been most impactful. I had been an Executive Trainer for the past 37 years, and mentoring was a big part of my modus operandi. When I learnt about ICF's 11 core coaching competencies in CAC, I realised that these could not operate in isolation. As I went on the Seven Protocol journey in CPC, I gained new learnings of how these 11 ICF competencies worked in tandem; as they were "stack skills"- most effective in combination and complementary to each other. I had to embrace many roles simultaneously, mainly as an active listener, conversationalist, cheerleader, strategic thinker and co-designer of action plans. Ultimately, I understood that the mundane life of being a trainer was womb to tomb – linear, sequential and directive; whereas being a coach raised my awareness to one of transforming lives – cycles of liberation towards validating and actualising the potential of both the coach and the client.     The Client's Background: The client was a peer coach who was a teacher for 36 years. Recently, she joined the Headquarters as an Advisor in training , designing and editing modules. She is in the midst of planning for a post-retirement career as an Online Tutor in English Literature, Mathematics and Academic Writing.     Objectives of this Case Study: In my journey to become a professional coach via Peer Coaching and Mentor Coaching, I learnt how to navigate coaching conversations using the 7- part Protocol
Read More »
I am a lawyer turned legal recruiter and was running my boutique legal recruitment business for the past 11 years. There were 3 main reasons I decided to enroll for certifying coaching course, namely: First, I wanted to improve my personal leadership skills in leading my team. I believe a coached- leadership is more effective than the directive-leadership in this new age. Secondly, I wish to help law firm owners and/or the head of
Read More »
Written by Michelle Ng ARE WE STRANGERS TO COACHING? If I recalled back, I realised our coaching journey started when we were toddlers. We received
Read More »
Written by: Jugdeep kaur a/p Lachman Singh 3 November 2019 BACKGROUND At the beginning of 2019, I was assigned to a different department within our
Read More »
Written by Rajita Suntharalingam   BACKGROUND   Mia, a recruiter and mother to two children, had many things going for her. Life was good until the pandemic struck. She was struggling with the recruitment business as most companies were either retrenching or had imposed a hiring freeze. This directly impacted her business.   Mia approached me to assist her with :-   Atransition to include coaching into her recruitment business given that she embarked upon coaching during RMCO; and A planto facilitate this        TRIAL   At the Trial session with Mia, I listened deeply. Mia spent time relaying her need for a coach, her expectations, the scope of work and most importantly, her commitment to this journey. Her sharing of the situation she was in and the goal that she wanted to achieve gave me an indication of the frame she was in. I took the opportunity to explain, amongst others, the ICF core competencies, assured her of my commitment to keep all sessions confidential, the need for honesty and the terms of engagement.   Mia was also briefed on the 7 coaching protocols and tools that will be adopted which will serve as a framework during this coaching journey.   We then formalised the Coaching Agreement.
Read More »
Download FREE Coaching Books

We will email you a copy of
Business Coaching
and
Organisational Coaching Cases
, plus many other coaching tips. Follow us and get continuous amazing coaching resources that help you to be a Coach fast.