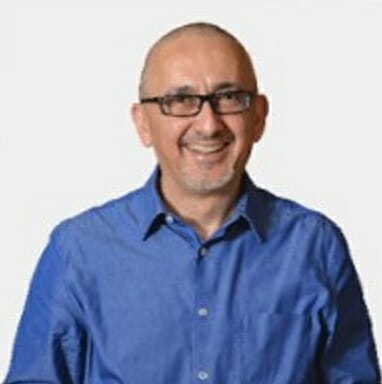 Andreas Vogiatzakis
ICF ACC
Experience & Activities
A CPC Certified Professional Coach (Corporate Coach Academy, 2011), ICF Associate Certified Coach (ICF, 2012), and an NLP Certified Practitioner (Life Spheres, 2015), Andreas is a catalyst for change and an experienced coach and mentor. An award-winning marketing man, he is among the top 100 most inspirational LinkedIn icons, the ex-CEO of many top tier media agencies in Asia, and the first non-Malaysian GCEO of Star Media Group.
With more than 100 coachees in the last ten years under his wing, ranging from university graduates to company CEOs, Andreas has acquired a deep coaching experience, and has developed his own style and unique way of coaching, based on the SEE-SAY-DO coaching method. Currently he is working with C-suits and CEOs as a personal and resident coach to selected organizations.
Andreas is a High Honors Advertising graduate and has forged a life journey from Greece to New York, and from Tokyo and Taiwan, until he made Malaysia his home in 2006. In his career, he has transformed many businesses, MNCs, SMEs and start-ups, he has built & managed several media agencies for Publicis, Omnicom, WPP and Havas, leading them to flagship positions in their respective markets. During his journey, he has coached many executives to define their purpose and achieve exponential growth & success.
Since 1997 in Asia, Andreas has successfully navigated the companies through two recessions, a global monetary crisis and two global pandemics. In August 2020, Andreas launched AMVPLUS ADVISORY Sdn Bhd, specializing in Coaching, Training and Consulting bringing in the forefront extensive experience in critical areas such as People Development, Business Growth, Purpose Creation, Leadership Coaching, Organizational Transformation & Structure, Vision & Mission Creation and Implementation.
Over the years, he has served in numerous industry associations, several industry committees & boards, many university advisories and in multiple awards juries. He was inducted in the YPO Malaysian Chapter in 2008, the International Who's Who of Professionals in 2009, and he is the recipient of the Achievers & Leaders Award in 2012 and the Global Brand Leadership Award at the World Brand Congress of 2014. In 2017 he was selected as one of the 100 most influential Digital Leaders in APAC and was appointed as an Industry Adjunct Faculty Member of INTI University & Colleges. In 2020 he was selected among the 100 most inspirational LinkedIn icons in Malaysia.