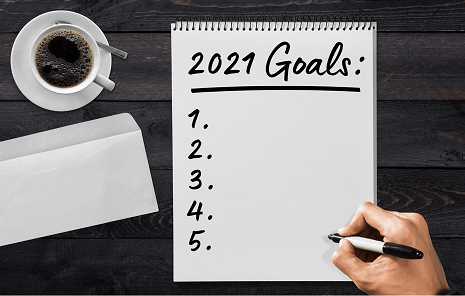 We all know 2020 has been a very tough year especially for coaches. But we have made it through and as we are now at the start of 2021, let me share with you some of the best goals you can set to build a stronger and more prosperous business.
Create A Website
If there is one thing that the COVID 19 pandemic has taught the world is that the future of business is in the online space.  You need a stronger online presence so that your potential clients will be able to find and connect with you virtually.  Work towards getting your website ranked higher on the search engine through SEO where some investment is necessary.
Embrace Virtual Coaching
Many coaches have been able to grow their businesses exponentially during the pandemic and virtual coaching will continue to soar now that there are continued restrictions on face-to-face meetings, travel and social distancing.
Meet The Rising Demand For Outcome-Led Coaching
More clients are seeking out coaches who can help them gain the results they want and fast!
Expand Into Niche Coaching
The reality is most people are seeking out a solution to a specific problem, and the more aligned with that problem the coaches are, the more likely they are to be hired.
Enhance Your Coaching Skills
You need to transform yourself into a learning machine through staying abreast with the latest coaching trends and methodologies to out beat your competitors.
Balance Your Life
Giving your best to 2021 requires you to model out a healthy lifestyle that a healthy work balance can provide you.  Learn to be a good time management expert yourself so that you know how to prioritise what you want to get done, what is most important, what can wait, and roughly how much time you have for each task.
Write A Blog
Creating your own contents on a personal or business blog is a powerful way to engage with your audience, provide value to consumers, share your expertise, build your brand, and grow your business.  
Get Mobile-Friendly
You need to start on marketing through mobile devices as 66% of online shopping time is being consumed on smartphones and these numbers are set to increase with each year.
Allocate A Certain Amount Of Money To Pay Off Your Loan Or Debt
This is important as an unpaid loan or debt can derail or stagnate your life, which is why you should make paying off such loan a priority.
Build Up An Emergency Fund With At Least Three Months Worth Of Expenses
If there is one thing that 2020 has taught us is that anything can happen. By starting such a fund, you will be able to handle unforeseen life events better than most other people.
Volunteer And Give To Others.
What is most needed as the pandemic continues are goals involving giving to others. Think of what you can help as there are a lot of distress out there. If we can set goals that aim to help others, those kinds of goal will, in turn, also add to our own well-being.
CONTACT US
Click here: https://youtu.be/j8UnFpDG8B8 for a free coaching presentation. Call 03-62054488 or log in www.corporate-coachacademy.com for more program details. To register, copy and paste this link https://bit.ly/2uISyCx.