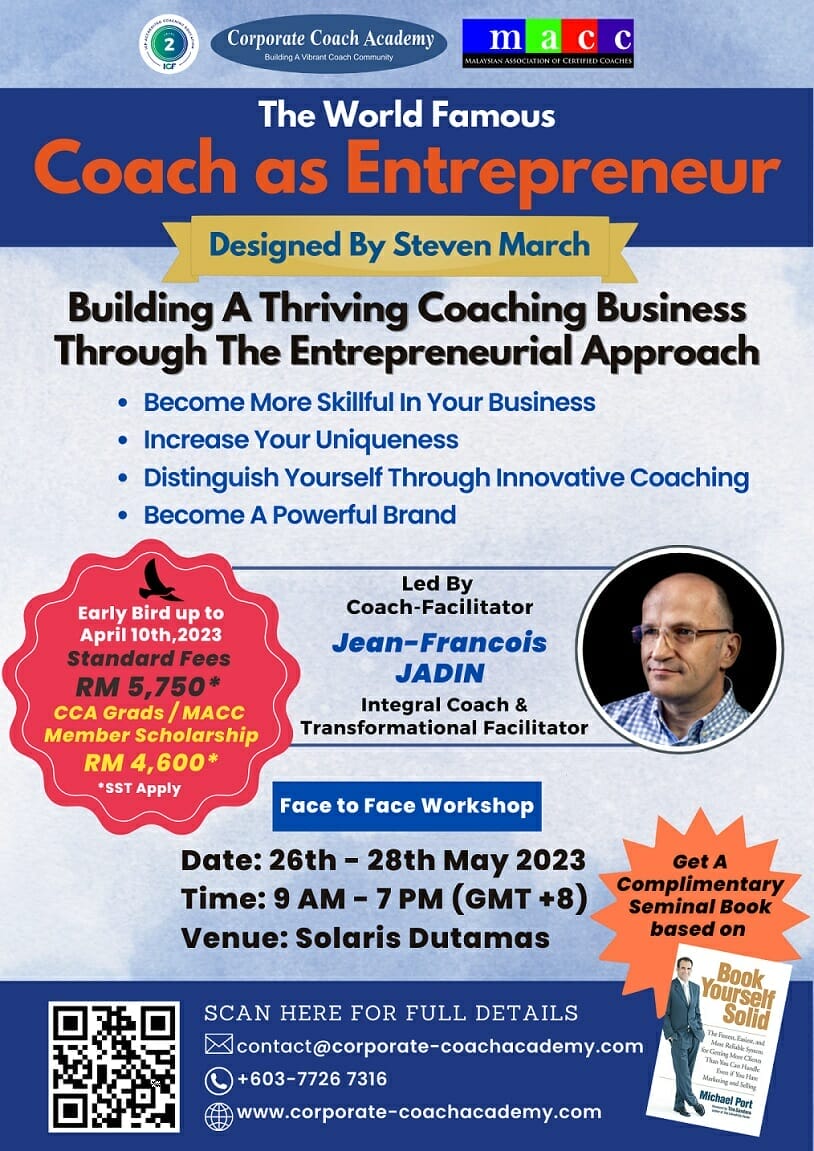 Start Date

05/26/2023

Start Time

09:00 AM

End Date

05/28/2023

End Time

05:00 PM

Location

Virtual
Corporate Coach Acadcemy (CCA) together with our graduates network, the Malaysian Association of Certified Coaches (MACC) brings to you the world famous  Coach as an Entrepreneur workshop designed by Steven March.
Coach as an Entrepreneur is conducted face-to-face in small group by Jean-Francois JADIN, an Integral Coach & Transformational Facilitator, who is the only licensed Coach as an Entrepreneur coach-trainer in Malaysia.  
Coach as an Entrepreneur is not just a 3-day workshop.  Here are other benefits:
Receive a monthly group coaching supervision by Jean-Francois and a monthly peer support session for 6 months.

Join the world-wide community of Coach as an Entrepreneur.

Get a free copy of Michael Port seminal book 'Book Yourself Solid: The Fastest, Easiest, and Most Reliable System for Getting More Clients'.
Act now to create your thriving coaching business and attract more clients into your niche market.
Book here with RM2,000 deposit before April 10th to qualify for Early Bird discount.