During the coaching course, we were trained to ask questions, asking non-directive questions. However, I remember, the more I focused on asking questions, the more confused I was.  I cannot say that it was wrong, because it was the learning process, I was walking the journey to become a certified professional coach.
However, when I was on the field, facing my clients, I did not think of asking questions, as a result, my heart has taken over my mind, I was on the auto pilot of my innate sense, i.e. the common sense, the logic, the desire to want to know what's going on? What's the story because the scenes? What were the root causes? Why? How did it happen? What triggered it? so on……
Deep coaching is the ability to make your clients completely open to you, and let you dig in as deep as possible, trusting your fully without holding back. The key is your heart, you must coach with your heart, not your mind. You must have a heart that cares……yes, it is the heart that cares!   If you truly care, your clients feel it, sense it, and thus let you in; All of my clients let me walk into their hearts, they feel comfortable with me, they embraced me and they opened up completely to me. Here is one of the testimonials:
Having a prior ineffective coaching experience before this, I was initially hesitant about going through another coaching session. However, Elysia explained her process clearly to me and made a lot of follow-ups to ensure I understood her intention and her process.
Perhaps, I always knew the issues that I have but never had the push to resolve the issues once and for all. With Elysia, she gave more clarity to my issues and put it in a more organized way so that I can visualize together with her in those areas and I finally have a breakthrough and resolved those issues within me. With Elysia, I could open up easily and trust her wholeheartedly.
With her life experience, she has a demeanor of a motherly figure and a teacher about life and this gave me confidence in her as a coach.  With Elysia, I feel comfortable and safe.
We came up with a plan after 2 sessions. But I think, the hard part is to follow through the plan, and I am glad that Elysia is with me in this journey to be a better me.  If anyone needs coaching, I will strongly recommend Elysia. (by Erin Leow)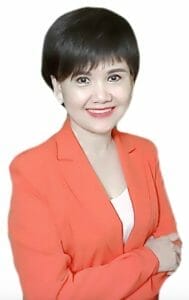 Written by Elysia Teh, a Professional Certified Coach (ICF, PCC). She can be contacted at email ???