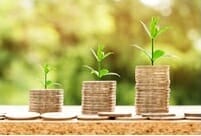 Going For The Next Level Of Growth
Q: I am the only shareholder in this company. For 25 years, I have relied on my intuition and years of experience to guide my decision-making in almost every affair here. The company has since grown in profits, market share and staff strength. But I think things are not the same like those former years. In fact, I am already experiencing difficult challenges that I have never faced before. How will coaching help me in this case?
A: You could be lonely at the top now. Your present skill set may not work the way it did in those years. In your context, coaching can support you in three ways: make you a better communicator of the company's purpose, vision, goals, challenges and opportunities to your key constituencies; build your relationship skills to facilitate interactions for better team performance; and increase your influence where others are inspired to produce the results rather than from your own efforts alone.
POWERFUL QUESTIONS
What are your plans to take your company to the next level of growth?
Are there people who can be your sounding board or be your help to steer your company to the next level?
Is it happening often where your leadership methods are not working so well these days?
Are there obstacles in your skills, which, if removed, would pave the way to better growth and profits?